Food Puree Press Maker
$56.97
$113.94
SAVE $56.97
Making your own babyfood is now much easier with the Food Puree Press Maker!
Sure, you could just buy baby food at a store, but if you really want to know what you're feeding your child, you might just want to make it yourself. This on-the-go baby food maker lets you make your own food for your babies, toddlers, or preschoolers. The food maker comes with everything you'll need to create and store a number of pouches filled with a homemade puree that you can take with you to feed your baby while not at home, or for a quick and simple meal even at home.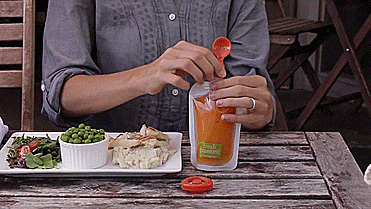 Consistent and Make and store your own Convenient food pouches With BlaineShop's Squeeze Station. It's quick and easy. Just pour in the purée and press down to fill. Perfect for homemade baby food and smoothies as well as store-bought apple sauce, yogurt, and purées. Enjoy now or store in the refrigerator or freezer for later.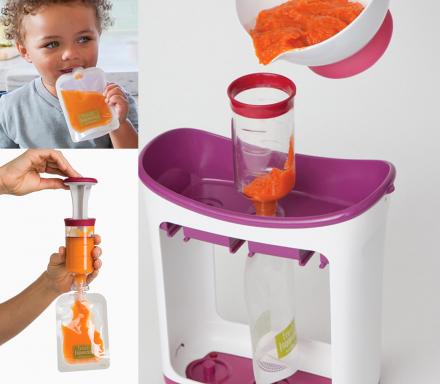 The non-skid base stays secure on your counter and the soft press ensures a stable grip. Plus, the station is dishwasher safe, so clean up is a snap. 
Our Squeeze Station is BPA, PVC and phthalate free.

FEATURES
Soft rubber press allows for easy grip
Filling tubes nest for compact storage
Pouches hold up to 4 oz. of your homemade puree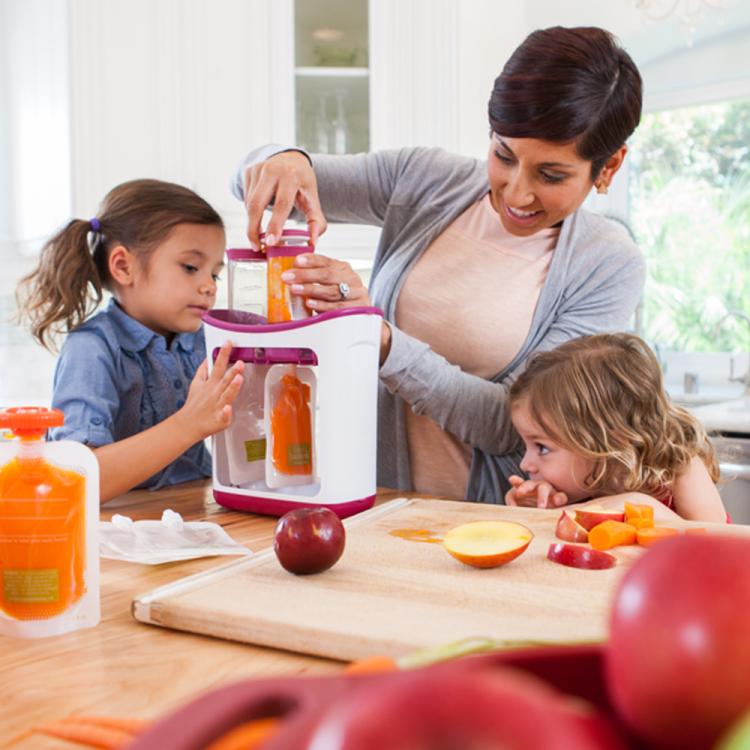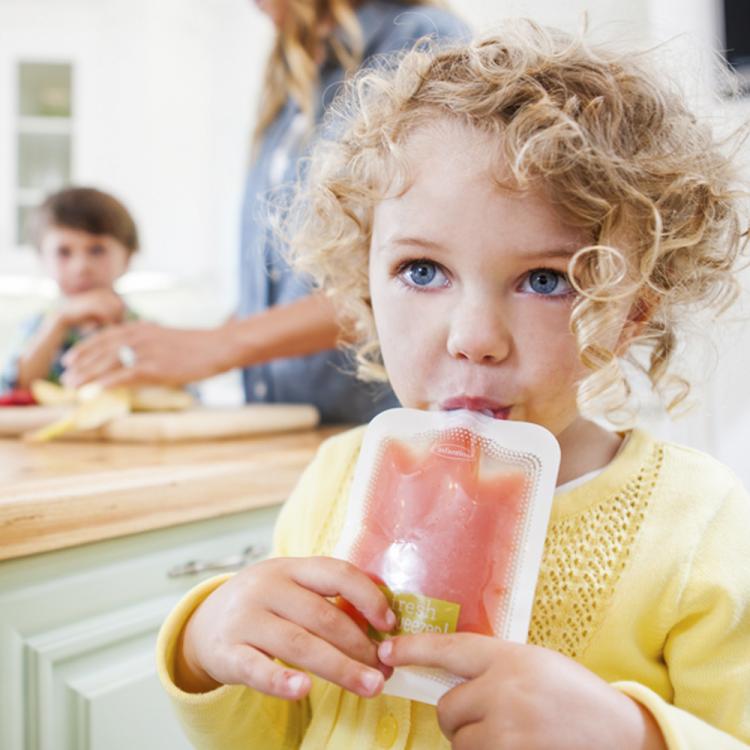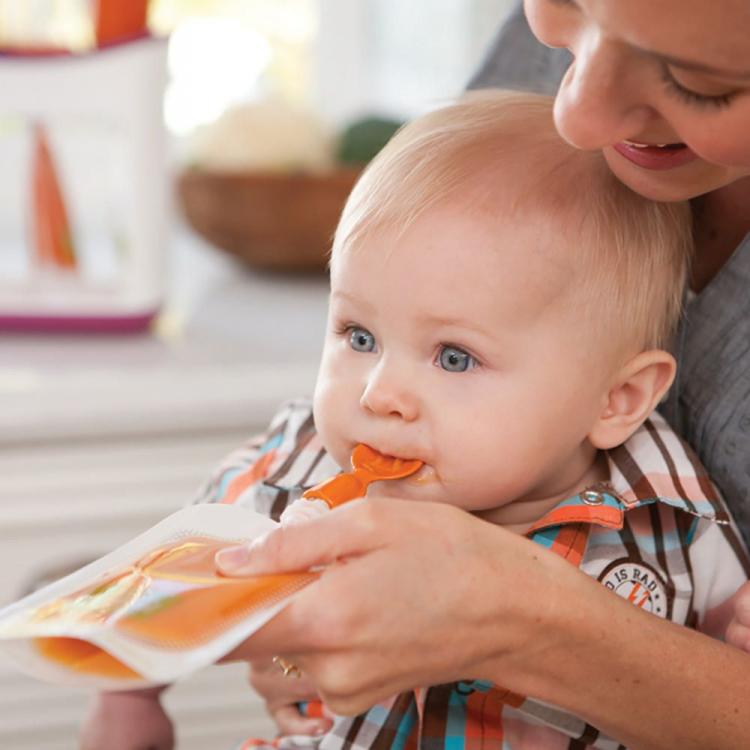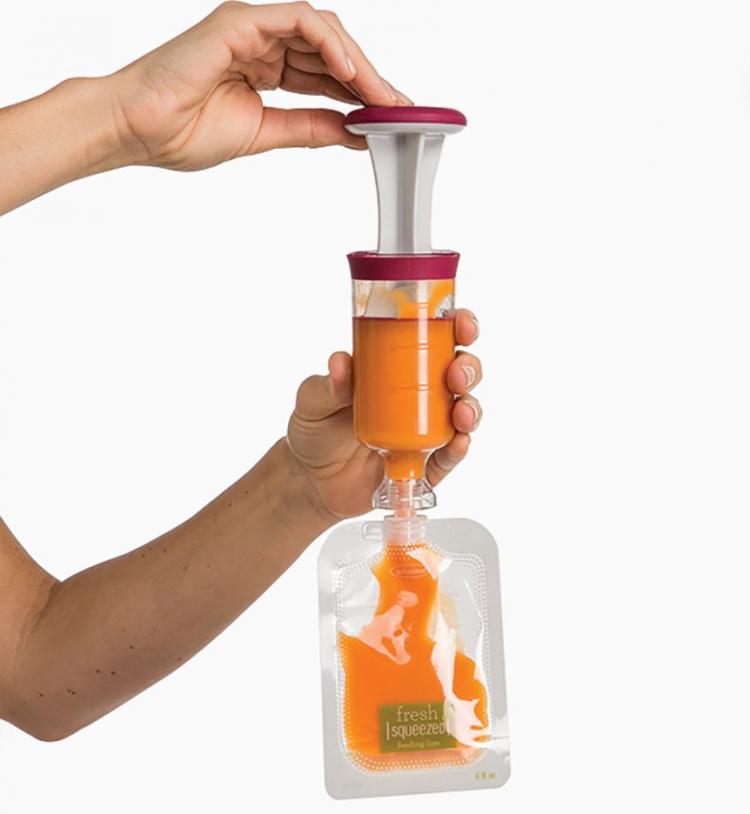 SPECIFICATIONS
Dimension: 10.2 x 9.1 x 5.1 inches
Material: Lead-Free